Learn to dive comfortably with the Scuba Fusion Drysuit Specialty program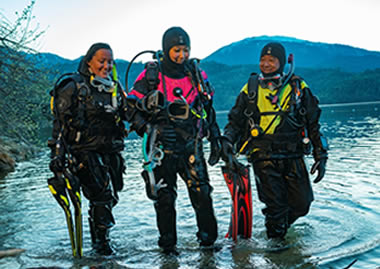 One pool session, one ocean session at Monterey and a tiny bit of homework is all that is required to be drysuit certified.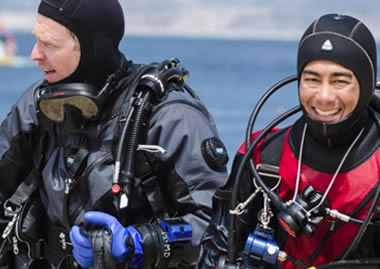 The use of an instructional drysuit is included in the course fees.  Students size the suit a week or so prior to the pool session.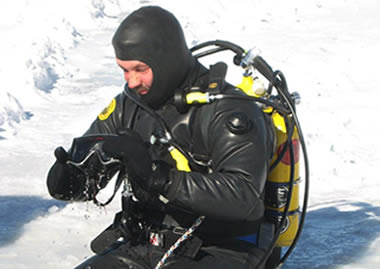 The curriculum involves donning suits, buoyancy skills and safety practices. It is an official Padi specialty program.

Questions about Scuba Fusion Drysuit Diver Specialty