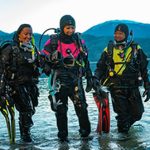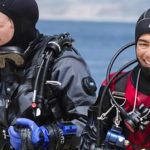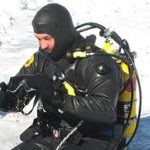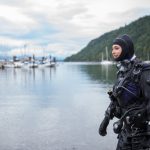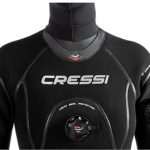 Nov 4-5 Drysuit Weekend Program
Instruction Fees $299
Schedule
Saturday 3:00pm – 6:30pm Pool 1 Session
Sunday 9:00am – 1:00pm Monterey 2 Ocean Dives
_
Price
$299.00 Includes everything except your choice of academics and Personal Gear:
Choose $49.99 Academic Manual OR $129.00 for Academic eLearning.
Personal Gear is a mask, snorkel, boots, fins and gloves.
Gotchas
When using a drysuit, it's important to keep in mind that the built-in soft sock may require you to get new boots and fins that are compatible with drysuit boots. Typically, drysuit boots add a full size to your existing boots and fins. To ensure the perfect fit, you must bring your current fins and boots for sizing. This way, we can determine if you'll need to invest in new set or not.
_
All other gear is included. No hidden rental or instructor fees at Scuba Fusion._
Prerequisites
A store visit is required a week or more prior to the first session. Why? a drysuit needs to be sized and altered for proper fit, a medical and liability must be signed which cannot be done the day of your class. Must be 12 or older and be a certified diver. Not certified? What are you waiting for: Learn to Scuba Dive
Out of stock