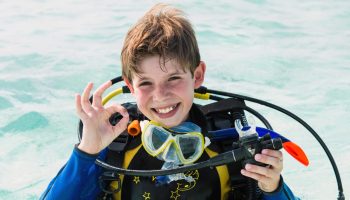 Do class and Pool here then certify there:
1. eLearning at home
2. Pool Training with Scuba Fusion
3. Four Ocean Dives While on Vacation
The PADI Referral program completes the eLearning and Pool Training locally so divers can finish the Ocean Dives scuba diving lessons abroad in a more comfortable environment like Hawaii.
Referral is the Most Popular Choice



Once the pool and eLearning is completed graduates are given Referral paperwork that can be used to complete scuba diving lessons anywhere they want. The PADI Referral program is our most popular option.

A useful tool is the PADI Dive Shop Locator.  Use it to contact dive shops anywhere in the world:  Locator >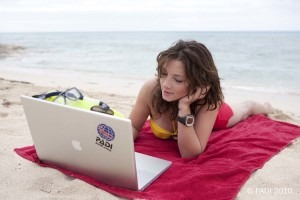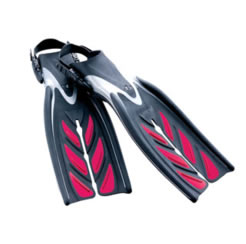 Scuba Diving Equipment: Students need their own mask, snorkel fins and boots for this scuba diving lesson. It is very important to test and work out the bugs in a pool before going to the ocean.  This is not a snorkeling class. Buy from the store you are taking lessons with that way you can exchange anything that does not work during pool programs. The store provides the rest of the gear needed such as tanks and suits.
More About Personal Gear Needed
Prepare and Get Ready for Lessons!

Orientation: Book the PADI Referral Program online 1 or 2 weeks before it starts.  Then you will need to visit the store to fit the gear needed for pool sessions, sign liability and medical paperwork and pick up personal gear if needed. Orientation must be done in person.  No appointment is necessary come down anytime during business hours.
More About Orientation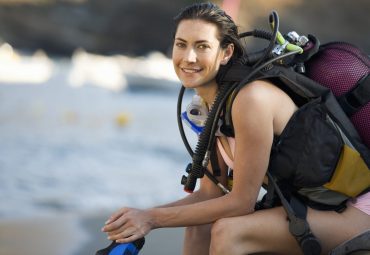 Showing the single result
In Store

Spit Mask Defogger

The most recognized antifog in the world… see what you're missing!
This product is ECO friendly… click product image to find out more!

ECO friendly, non-toxic formula
Long lasting gel formula
Only use one "BB" size drop
Natural and biodegradable
Works on glass and plastic
Use for wet or dry applications
Not recommended for swim goggles

This product is ECO friendly…
spit antifog gel works on anything that fogs, including dive masks, paintball masks, sport goggles, safety goggles, ski goggles, eye wear, windows, binoculars, scopes & more. Read More