Feeling a bit Rusty?
Then the PADI Scuba Refresher Course is for you!
If you have a Co2 cartridge attached to your BC and still calling wetsuits quarter inch then the PADI Scuba Refresher Course and Reactivate program is for you.  To get back in the water you can either take the program over (highly recommended) or take a Scuba Refresher Course.
eLearning Reactivate includes a new C-Card
Non PADI divers receive recognition to prove their accomplishment
The Scuba Refresher course's focus is to brush up on the basics by spending a few hours in the pool. Divers can have their log books (not included) signed by our instructors. Divers must complete the PADI Reactivate eLearning program to get a replacement digital certification card or recognition. A digital logbook is included with the eLearning Reactivate Program.
Personal diving gear for the Refresher Course (mask, snorkel, boots and fins) is not included in the price of these courses.
Upcoming PADI Refresher Courses
Booked

Nov 11 Saturday Reactivate Pool Session San Mateo 2023

Saturday Begins at the store with gear assembly instruction followed by the in-water scuba skills at the pool(just a 6 min away). Graduates earn a signature in their logbooks stating successful completion. Divers can also complete the eLearning reactivate program to enhance…Read More

Book This Program!

You will be able to select eLearning Reactivate during checkout
Instructor's Advice Reactivate
Do the eLearning part of the Refresher program.  It's cheap, includes a free replacement cert card digital logbook.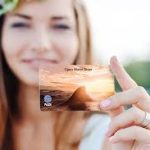 Naomi
In stock

M3 Prescription Dive Mask by Hollis Black Rx

M3 Prescription Dive Mask by Hollis Black Rx

Frameless 100% pure silicon skirt
Saint-Gobain Diamant—crystal clear lenses
Easily fitted with optical lenses from -1.5 to -8.0 diopters
Wide vision and low volume
4 way buckle design for superior comfort and storage…

Read More

In stock

Tusa Intega Prescription Scuba Dive Mask Rx Blue

Tusa Intega Prescription Scuba Dive Mask Rx Blue is ready for lenses.  With years of research, TUSA has developed a mask skirt that adapts to your face. The 3D SYNQ Fitting Ring adapts to the user's face creating a seal like no other mask. Large or small, wide or narrow, long or short, the TUSA Intega has you covered. Positive Diopters: +1.0 ~ +4.5. Negative Diopters: -1.0 ~ -8.0… Read More

In stock

M3 Prescription Dive Mask by Hollis White Rx

M3 Prescription Dive Mask by Hollis White Rx

Frameless 100% pure silicon skirt
Saint-Gobain Diamant—crystal clear lenses
Easily fitted with optical lenses from -1.5 to -8.0 diopters
Wide vision and low volume
4 way buckle design for superior comfort and storage…

Read More

In stock

Tusa Paragon Tinted Prescription Dive Mask Blue

The M2001S Paragon professional divers mask is only mask in the world that offers tinted prescription lenses(sold separately).  The new Paragon mask offers TUSA's NEW Reinforced TRI-MIX frame, Freedom Technology with Fit II, and the UV 420 Lens Treatment with AR and CrystalView Optical Glass which helps you dive with eye protection and ultimate clarity. Available in 0.5 diopter increments from -1.5 to -6.0 lenses.  Tusa Paragon Tinted Prescription Dive Mask Blue… Read More

In stock

Tusa Intega Prescription Scuba Dive Mask Rx Black

Tusa Intega Prescription Scuba Dive Mask Rx Black is ready for lenses.  With years of research, TUSA has developed a mask skirt that adapts to your face. The 3D SYNQ Fitting Ring adapts to the user's face creating a seal like no other mask. Large or small, wide or narrow, long or short, the TUSA Intega has you covered. Positive Diopters: +1.0 ~ +4.5. Negative Diopters: -1.0 ~ -8.0… Read More
Showing all 9 results
Booked

Nov 11 Saturday Reactivate Pool Session San Mateo 2023

Saturday Begins at the store with gear assembly instruction followed by the in-water scuba skills at the pool(just a 6 min away). Graduates earn a signature in their logbooks stating successful completion. Divers can also complete the eLearning reactivate program to enhance…Read More

Book This Program!

You will be able to select eLearning Reactivate during checkout

Booked

Dec 2 Saturday Reactivate Pool Session San Mateo 2023

Saturday Begins at the store with gear assembly instruction followed by the in-water scuba skills at the pool(just a 6 min away). Graduates earn a signature in their logbooks stating successful completion. Divers can also complete the eLearning reactivate program to enhance…Read More

Book This Program!

You will be able to select eLearning Reactivate during checkout

Booked

Dec 9 Saturday Reactivate Pool Session San Mateo 2023

Saturday Begins at the store with gear assembly instruction followed by the in-water scuba skills at the pool(just a 6 min away). Graduates earn a signature in their logbooks stating successful completion. Divers can also complete the eLearning reactivate program to enhance…Read More

Book This Program!

You will be able to select eLearning Reactivate during checkout

2 in stock

Jan 13 Saturday Reactivate Pool Session San Mateo 2024

Saturday Begins at the store with gear assembly instruction followed by the in-water scuba skills at the pool(just a 6 min away). Graduates earn a signature in their logbooks stating successful completion. Divers can also complete the eLearning reactivate program to enhance…Read More

Book This Program!

You will be able to select eLearning Reactivate during checkout

4 in stock

Jan 20 Saturday Reactivate Pool Session San Mateo 2024

Saturday Begins at the store with gear assembly instruction followed by the in-water scuba skills at the pool(just a 6 min away). Graduates earn a signature in their logbooks stating successful completion. Divers can also complete the eLearning reactivate program to enhance…Read More

Book This Program!

You will be able to select eLearning Reactivate during checkout

3 in stock

Feb 3 Saturday Reactivate Pool Session San Mateo

Saturday Begins at the store with gear assembly instruction followed by the in-water scuba skills at the pool(just a 6 min away). Graduates earn a signature in their logbooks stating successful completion. Divers can also complete the eLearning reactivate program to enhance…Read More

Book This Program!

You will be able to select eLearning Reactivate during checkout

3 in stock

Feb 10 Saturday Reactivate Pool Session San Mateo

Saturday Begins at the store with gear assembly instruction followed by the in-water scuba skills at the pool(just a 6 min away). Graduates earn a signature in their logbooks stating successful completion. Divers can also complete the eLearning reactivate program to enhance…Read More

Book This Program!

You will be able to select eLearning Reactivate during checkout

4 in stock

Mar 2 Saturday Reactivate Pool Session San Mateo

Saturday Begins at the store with gear assembly instruction followed by the in-water scuba skills at the pool(just a 6 min away). Graduates earn a signature in their logbooks stating successful completion. Divers can also complete the eLearning reactivate program to enhance…Read More

Book This Program!

You will be able to select eLearning Reactivate during checkout

3 in stock

Mar 9 Saturday Reactivate Pool Session San Mateo

Saturday Begins at the store with gear assembly instruction followed by the in-water scuba skills at the pool(just a 6 min away). Graduates earn a signature in their logbooks stating successful completion. Divers can also complete the eLearning reactivate program to enhance…Read More

Book This Program!

You will be able to select eLearning Reactivate during checkout