New Student Support Area
Scroll down for help and assistance with your class
Help with my SCUBA class! The New Student Support Area has videos, FAQs, eLearning troubleshooting, Instructor's advice and more to help you get ready for your PADI program at Scuba Fusion.
Most watched video: Mask Flooding and Clearing Tips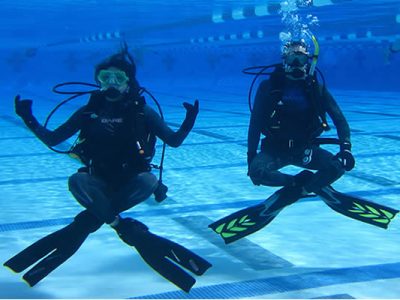 I've Booked a Class Now What?
Come to the store at least 1-2 weeks prior
Check in with the store before your course begins is required by PADI. Collect your homework, sign waivers, size store and collect any Personal Gear you may need.  Orientation should happen at least a week before. Watch for an email with important get ready information.
Begin getting ready 1-2 weeks before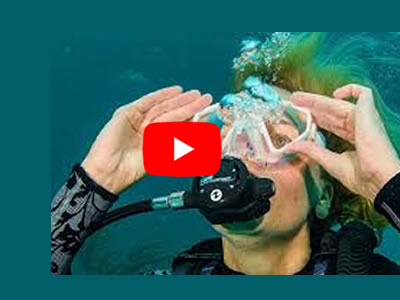 Get ready for the pool sessions
Your instructors have selected some instructional videos that have helped students. Watch these before the 1st pool session.  Adding these videos to your training will definitely give you that extra edge!
Practice mask clearing on dry land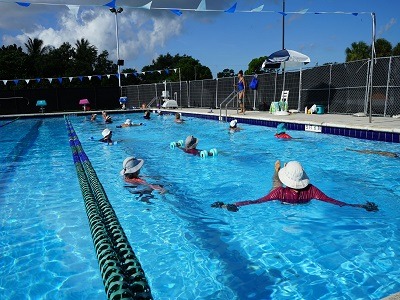 Scuba Swim Test
PADI certification requires that students pass a swim test.  Your instructor will conduct the evaluation during the pool sessions.  Some candidates do fail the swimming trial. But don't worry a retake is free of charge.
Swim some laps at your local Y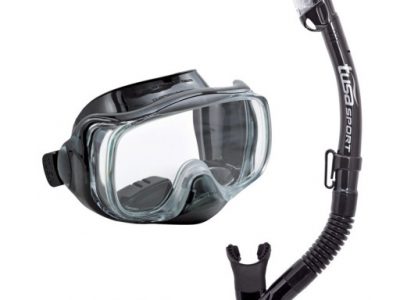 What Gear do I Need for Class?
At 60 feet your mask becomes very important!
Anything purchased at the store can be exchanged during pool sessions. This ensures that your mask fits before attempting ocean dives. Buy from the store you are taking lessons with!
Start purchasing 1-2 weeks before class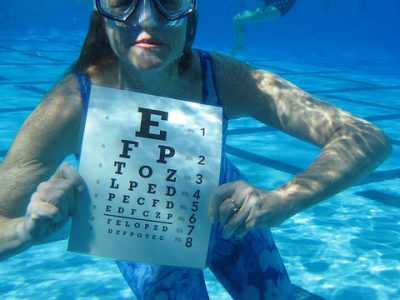 Prescription lenses are easy

Do I Need a Prescription Mask?
Yes, students can SCUBA dive without a prescription mask by using just contact lenses.  However, we highly recommend taking advantage of the easy and inexpensive way prescription masks can set up for your class.  Choose a mask, pick your lenses and that's it.  We will install the lenses and have it ready for your training.
Not sure what lenses to choose: Add your prescription at checkout and we will install based upon the manufacturer's recommendation.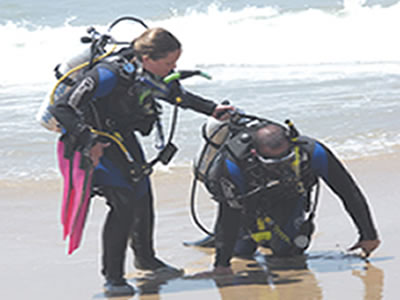 Should I get certified in Monterey?
Finishing certification in cold water locations such as Monterey can be much more challenging then a sunny day off Kona.  Cold water requires thicker suits with gloves and hoods.  More lead weight has to be carried…
Other options:  try the Referral program instead
How to Troubleshoot PADI eLearning
This helpful guide should solve all issues
Having technical problems with eLearning? We are sorry to hear this and apologize for the inconvenience. Follow these helpful troubleshooting steps provided to us by PADI…
PADI Tech Support is also very helpful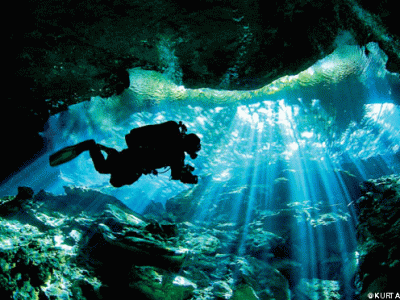 Where to complete the 4 checkout dives

PADI Dive Shop Locator
A useful tool to help referral divers find their next destination
The PADI Dive Shop Locator is used to find PADI dive schools all over the world.  Once referrals complete the academic and pool work they are given Referral paperwork in the form of a .PDF which will be needed by the company completing the checkout dives.   We suggest making reservations ahead of time.
A tool used by our staff at Scuba Fusion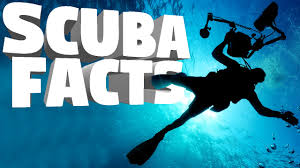 Not finding what you are looking for

SCUBA Diving FAQ
Try our FAQ for answers
A useful and helpful SCUBA divers FAQs page has been put together by the instructors at SCUBA Fusion.  There is a lot of detailed information about taking a PADI SCUBA class today.