Flights and Arrival
Flying directly into Cozumel is always the easiest and most convenient.  Check in at the hotel is 3pm and Check out will be at noon.  Plan your flight accordingly.  Flights in and out of Cancun tend to be cheaper.  However, keep in mind that you will need to make the land journey down the peninsula and across the channel using the ferry system.  Make sure your flight is not scheduled to leave prior to noon on the day of departure if you would like to dive the day before.  2 morning boat dives are planned for the day before checkout.  We are out of the water by noon to 1pm the day before last. You need 24 hours before flying.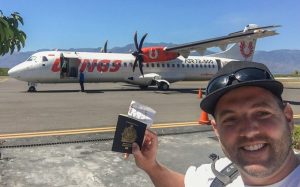 Decompression
As there are usually no US bound flights leaving Cozumel before 1:30pm decompression should not be an issue.  Arrange your flight so that the departure time is no earlier than 12pm on the day of departure.
Five Star Dive Resort
Built as Cozumel's first dedicated diver's resort, family friendly Scuba Club Cozumel sports its own dive shop and fleet of dive boats all just footsteps from your room. It also includes a Restaurant, full bar and pool.  Designed and built — by divers for divers — to provide all services in one convenient place.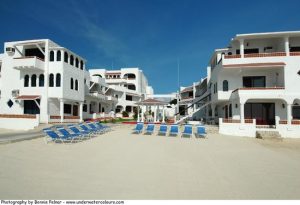 Money
It is suggested to guests to bring bills no larger than $50 for exchange into pesos. You will find  $10, $5 & $1 bills useful for taxis and tipping.  U.S. Dollars are fine to use on a daily basis in Cozumel. Hotel lobby has a safe.
Rental Gear?
It is always best to own and travel with your own gear. We never recommend renting gear for a trip like this.  However, gear can be rented at Scuba Fusion for approximately $95 for the week.  Scuba Club also rents gear for a daily rate per item.  Our package is cheaper and will be supported by staff on site. However, it must be brought with you.  Masks, snorkels, fins, boots are not included and we do not rent them.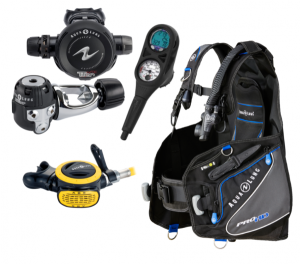 Suggested
A dive computer is an absolute priority purchase for this trip. Your instructors are not responsible for keeping track of nitrogen levels in your body. You may conduct or partake in multiple dives in a single day with different divers and different guides. Dive tables can be used but will limit the amount of dives as well as your bottom time.  Many of the guides will not allow table users to partake in their tour groups.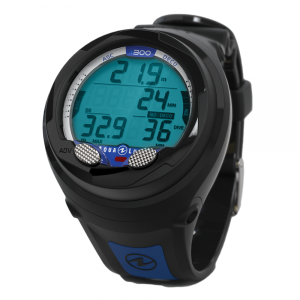 Kids
MINIMUM AGE FOR DIVE PACKAGES IS 12 YEARS OLD WITH FULL CERTIFICATION. 10 years and under can stay free in the same room with their parents. Children 10 years and under eat free. Meals will consist of child portioned meals off a child's menu. In order for children to ride on the boats, they must be at least 10 years old and have a supervisor to take care of them at all times while on board. Parents must pay snorkeler's rate for both.
Need to Have
IN ORDER TO BE ABLE TO DIVE, ALL DIVERS MUST PRESENT A  CERTIFICATION CARD AT THE TIME OF REGISTRATION AT THE RESORT.  All US Citizens must bring a  VALID Passport. Citizens of other countries need to check with the Mexican Embassy, a visa may be required.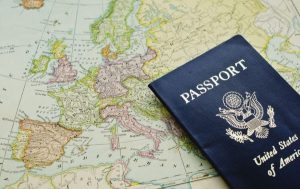 Guests
Guests are welcome on this dive trip.  Guest option such as snorkeling and day trips are available. Guests may purchase these activities at the hotel's front desk.  We would like to have guests accompany the divers on all boat trips and outings. However, at the time of this writing we cannot guarantee that guests will be able to participate in diver activities such as the boat dives and other day trips (as of this writing).
Check in Check out
CHECK-IN TIME IS AFTER 3 PM. CHECK-OUT TIME IS 12 NOON. BED SIZES, SPECIFIC ROOMS AND LOCATIONS ARE ON A REQUEST BASIS ONLY AND CANNOT BE CONFIRMED. ROOMS WILL BE ASSIGNED ON A FIRST-COME FIRST-SERVED BASIS FROM ROOMS AVAILABLE AT THE TIME OF CHECK-IN.
Internet
Wireless internet is included and available at the resort.  However, it tends to be very spotty and sometimes unusable.
Cell Phones
Will my phone work there?  Can I text using my Galaxy from there? Will I have to pay for roaming with my I-Pad?  Will the operator speak english?  What about a chip for traveling? All good questions but the only entity that can answer these questions is your own personal phone provider.
Cancellations
Cancellations
A $300 non-refundable deposit is in effect for this trip as well as a cancellation policy.
If cancellation occurs 60 days or more prior to the trip start date you will receive a full refund less $300.
If cancellation occurs 30 days or more prior to the trip start date you will receive a 50% refund less $300.
If cancellation occurs 7 days or more prior to the trip start date you will receive a 0% refund.

Advanced dives and rental gear will be fully refunded at anytime if not used. There are no refunds for any unused portions of the package, missed dives, meal losses, or gear rentals. All dives and add-on dives are scheduled and are not transferable. Please allow 30-45 days for refunds to processed.