Hours of Operation:
Wednesday – Saturday 12 PM – 6 PM
Since 2007
Experience and Knowledge
Huge Schedule
Weekend and Weeknights
Contact Address:
1210 South El Camino Real, San Mateo,
CA 94402 United States of America
Reach us by Phone:
(650) 212-3483

Weekend and Weeknight Classes!
Contact Scuba Fusion Dive School - Location: 1210 South El Camino Real, San Mateo, Ca 94402 Our dive shop is very easy to find. Located in San Mateo at the Monaco Shopping Plaza the Scuba Fusion retail store is the easiest to drive to. Because we are located on the El Camino between highway 101 and 280 just north of 92. driving times are short from anywhere in the Bay Area. Most of our scuba customers discover short driving times from places such as San Francisco, Santa Clara, and San Jose.



650 212-3483 Scuba Classes
The Scuba Fusion Dive School is a full service scuba retail store with an emphasis on beginner PADI dive instruction and certification. As a PADI dive center we employ instructors and retail staff who care. Contact Scuba Fusion Dive School - Location because we are here to help you with all of your scuba diving related needs. If you are a student trying to reach your PADI instructor directly please consult any documents he/she may have given to you or use the e-mail form and we will forward your request to them.


Great Customer Service
We're standing by to help!
Many student divers will take classes and make easy drives from as far as Cupertino, Marin, Dublin and Berkeley. Contact Scuba Fusion Dive School by calling us or using the e-mail form. Traffic is usually very light during our weekend programs. There is plenty of parking in the back of the building – enter from Hobart Street/12th Ave. We would love to hear from you. Contact Scuba Fusion Dive School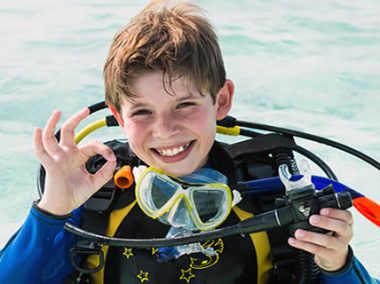 Learn to scuba dive in the Bay Area! Scuba Fusion is a PADI Dive school offering certification, classes, lessons, equipment rental and scuba gear. Get certified now! Contact Scuba Fusion Dive School - Location!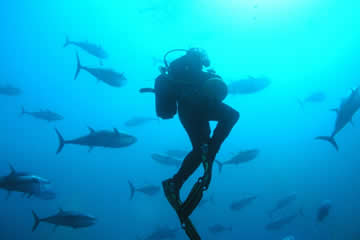 Our retail store carries a huge selection of masks, snorkels, fins, boots, and gloves for student divers. We can help you choose your next BCD, drysuit, wetsuit, regulator or computer!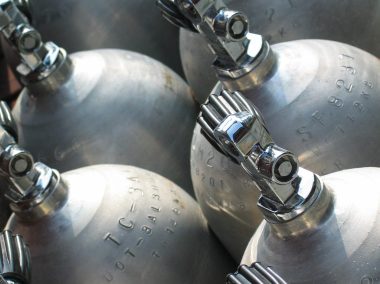 Our online rental reservation system makes renting dive gear easy. Reserve your dive kit now and choose a date to pick it up. Rent a diving package or a single piece.

Advanced Classes
Continued education programs beyond beginner lessons. Advanced, rescue, nitrox, drysuit or go pro and choose the divemaster program.
Lessons Include
All needed equipment is included with our lessons except Personal Gear. Students will need a mask, snorkel, boots, fins and gloves. Buy from your LDS.
Easy Location
Located on the peninsula between 101 and 280 north of 92. Scuba Fusion is the easiest to get to in the Bay Area! 1210 South El Camino Real, San Mateo, Ca 94402.
Refresher Classes
If you are calling wetsuits quarter inch and know what a beaver tail is then you need a refresher. Take the program over or do the Scuba Tuneup Refresher Class.

The Scuba Fusion Certification Blog
Prescription Masks Delivered