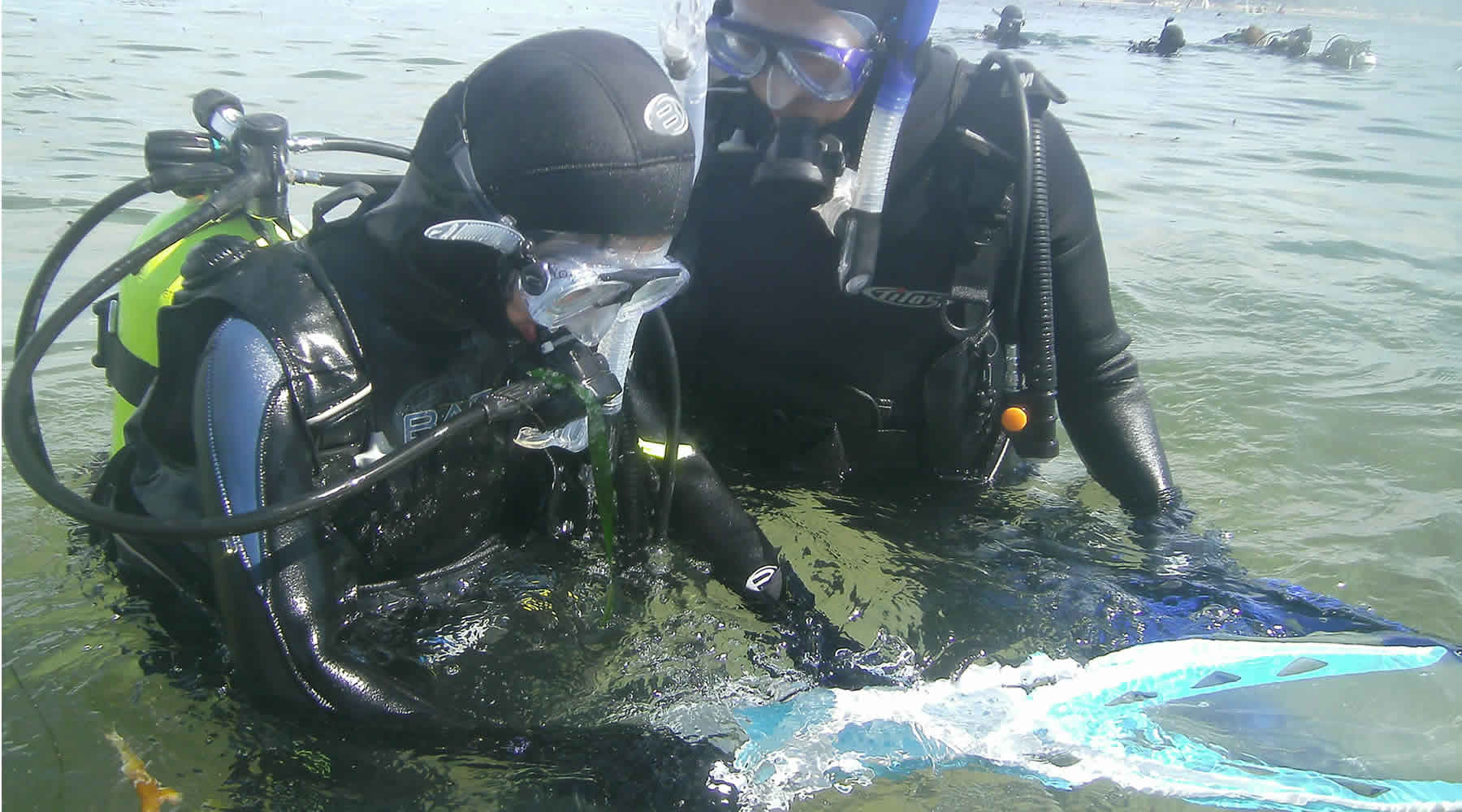 When you search – scuba diving lessons near me – you will be faced with many dive school choices. Know that Scuba Fusion is an official Dive Center awarded and branded by PADI. The diving school has had the same owners and same location since 2007.
The diving school is 100% scuba which means that our staff's full time commitment is to teaching and preparing students for the PADI Open Water Diver program. Visit our brick and mortar retail store today to sign up for a monterey bay scuba cert program.
Bay area dive shops have nothing on our new student area. Get ready with step by step instructions, videos, guides and instructor advice at the tip of your fingertips providing students outstanding support. Is there a scuba diving swim test? Is it pass or fail? and more!
Our fully stocked retail showroom carries: Aqualung, Atomic, Shearwater, Deepsee, Cressi, Bare, GoPro, Sherwood, Hollis, Apex, Tusa and more! Checkout the latest Peregrine or Teric computers. Find scuba gear near me at the dive shop.
Students enrolled in the Open Water Program get to exchange any personal gear used during the course. Doesn't fit? – exchange it or take store credit. Still searching for – scuba diving lessons near me – Search no more!
Diving with your local dive shop (LDS) is an ideal way to dive exotic locations. Learn to Scuba Dive in the Bay Area and travel with people you know and gear you can trust. See our most popular Cozumel adventure dive trip!
Easy Location
Located on the peninsula between 101 and 280 north of 92. Scuba Fusion is the easiest to get to in the Bay Area! 1210 South El Camino Real, San Mateo, Ca 94402.
Lessons Include
All needed equipment is included with our lessons except Personal Gear. Students will need a mask, snorkel, boots, fins and gloves. Buy from your LDS.
Scuba Refresher Course
Looking for a scuba refresher course near me? If you are still calling wetsuits quarter inch take the program over or do the Padi Scuba Refeseher.
Advanced Classes
Continued education programs beyond beginner lessons. Advanced, rescue, nitrox, drysuit or go pro and choose the divemaster program.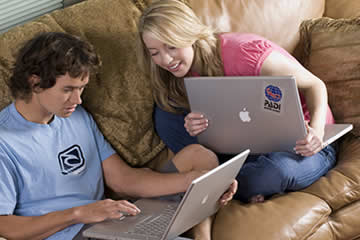 Learn to Scuba Dive
Learn to scuba dive in the Bay Area! Scuba Fusion is a PADI Dive Center offering certification, gift certificates, equipment rental and scuba gear. Why wait to dive in Monterey? Get certified now!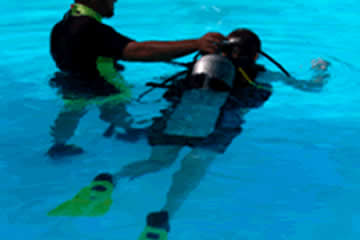 Scuba Diving Equipment
Our retail store carries a huge selection of scuba diving equipment. Masks, snorkels, fins, boots, and gloves for student divers. We can help you choose your next BCD, drysuit, wetsuit, regulator or computer!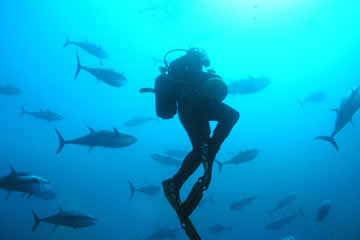 Rent Scuba Gear
This online rental reservation system makes renting dive gear easy. Reserve your dive kit now and choose a date to pick it up. Rent a diving package or a single piece. Rent scuba gear from Scuba Fusion.

Learn to Scuba Dive in the Bay Area
Scuba Bay Area – How Does Certification Work